Blog: Growing chorus warns of perils in hospital, insurance mergers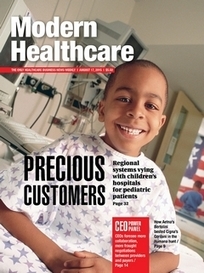 Consolidation in U.S. healthcare is creating new giants among hospital and insurance companies and as mergers continue, the chorus of those who fear rising prices and falling innovation is growing.
Read the full article at: www.modernhealthcare.com
We are already seeing this in the ERISA space where the Network is being policed by the TPA and Utilization Management company that are all owned by the same entity. When the UM vendor finds a problem it is either their TPA or their Network who they have to fight with. To avoid this the claim gets paid and the Plan Sponsor is the looser.